March 2022: 67th Partner Moves report featured in Law.com's Legal Week
March 2022
We are pleased that Law.com's Legal Week has once again featured our publication, quoting Edward Gibson's 67th edition of London Partner Moves, January – February 2022, in its article 'Recruiters Expect Lateral Demand to Continue, But Firms' Growth May be Hampered'.
The article cites our forecast for the legal market this year, and in particular, director Scott Gibson's assessment of the 'strong headwinds' which are likely to impede partner hiring in London this year. Legal Week correspondent Jack Womack writes: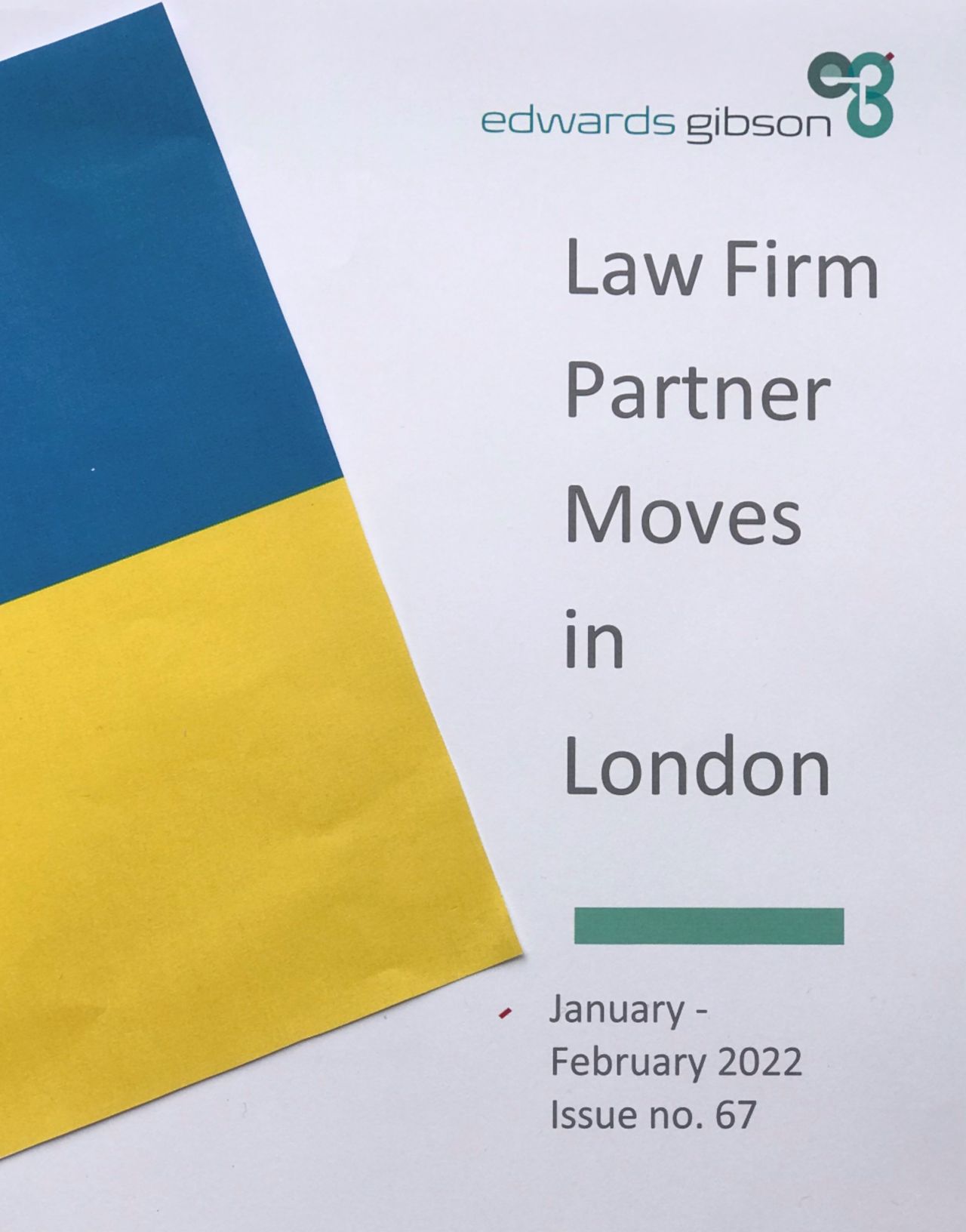 "The lateral hiring market is likely to cool off in the second half of 2022, according to recruitment agency Edwards Gibson, as a number of factors have created what the agency calls "incredibly strong headwinds" for firms.
In the agency's latest bi-monthly report on partner hires across the industry, it listed several reasons why firms may experience difficulties in the months ahead, including the Russia-Ukraine conflict and the tapering off of COVID-related savings.
Many firms significantly boosted their cash reserves over the course of the pandemic by drastically reducing their expenditure on travel expenses and other costs.
The report also lists the halting of debt-fuelled government stimulus, pending tax rises, and global inflation rising to levels unseen for 30 years – and warns that even the best managed law firms will struggle to maintain profitability."
To read our full bi-monthly report, including further insights into the market, a breakdown of each of the London partner hires made between January and February, and the overall statistics compared to previous years of partner hiring, click here.
Read the full Law.com article here (subscription only).