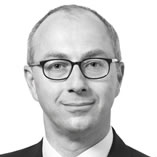 Sloane Poulton
Director
Sloane is a specialist partner level search and recruitment consultant. He provides advice to law firms and partners, in both an individual and team capacity.
Sloane was educated in London and Australia. He graduated from the University of Queensland with Commerce and Law degrees. He was admitted to practise as a solicitor in NSW and practised as a lawyer in Sydney.
He started his career in legal recruitment in London in 1999 at specialist legal recruiter, Hughes Castell. Sloane specialised in private practice and worked with UK and international law firms. During this time he made a number of partner placements at US firms in London.
In 2003 Sloane moved to Taylor Root, a leading global recruitment firm headquartered in London where he specialised in private practice recruitment. In 2004, he moved within the group to join the specialist partner level team and he led a number of high profile partner and team moves.
In 2008, Sloane moved within the group to establish the firm's first executive search brand; SR Search. SR Search grew into a leading international search brand with operations in the Middle East, Asia and Australia. Sloane specialised in private practice partner searches and placements in London and Germany and worked closely with a number of leading UK and US firms on confidential assignments. Sloane also provided recruitment advice to a number of partners as individuals and teams. During this time, Sloane also helped to develop the confidential due diligence service. From 2010 to 2015, he provided law firm clients with 100+ confidential due diligence reports in a number of European and international jurisdictions.
In October 2015 Sloane joined Edwards Gibson as a Director of the company. He continues to specialise at partner level in London and Germany, providing law firm clients with recruitment and search services.
Over the last 20 years Sloane has been quoted in a number of different publications, providing market insights and commentary.
Email: Sloane.Poulton@edwardsgibson.com
Speaking Engagements
Association of Partner Practitioners meeting, 1 November 2017, hosted by Allen & Overy, "Succession Planning and due diligence issues to consider before accepting partnership"
Solicitors Financial Managers Group meeting, 22 March 2017 hosted by Edwin Coe "What makes a good lateral hire? — what is the cost to the firm if it goes wrong"
Articles
Events
Quoted in
The Lawyer magazine, 18 July 2017 "Why Denton's global plan deserves credit"
The Lawyer magazine, 30 March 2017 "The price of Brexit: $210K for a 3PQE
The Lawyer magazine, 24 June 2016, "London's position as gateway to Europe 'under threat' as US bosses look to Continent"
The Lawyer magazine, 17 January 2013, "Are you paid enough?"
The Lawyer magazine, 28 November 2010, "Davis Polk aims to steal a march in Hong Kong with UK talent"
The Lawyer magazine, 11 October 2009, "Focus; Shearman & Sterling, Back to the Future"
The Lawyer magazine, 13 September 2009, "Focus: Salans, Wherever it lays its hat…"
The Lawyer magazine, 22 May 2006, "Sullivan expands London to exploit listings growth"
The Lawyer magazine, 13 March 2006 "International eye: US"